Applications of 3D Printing – 3D Printing in Construction
One interesting and futuristic application in which 3D printing is finding ever more increasing application is construction and the printing of structures in situ.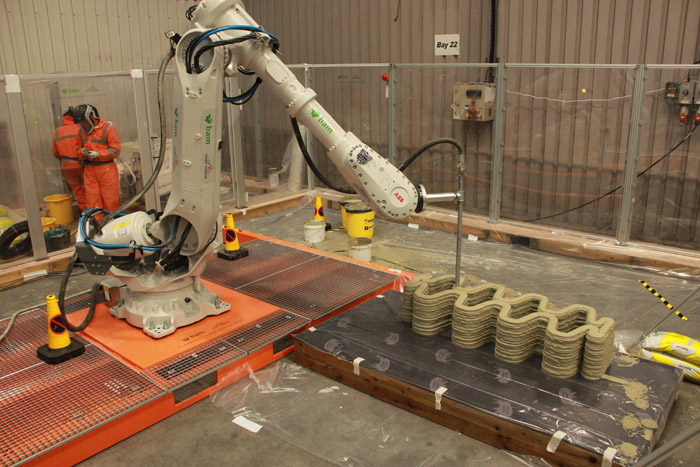 3D Printed Buildings
February, in-fact, marked the official completion and opening of a 3D printed building, which will house the administrative office of the Dubai Municipality. The Government of Dubai and Apis Cor, collaborated to 3D print and construct a two-storey 6,900 square foot structure, which makes it the largest 3D printed structure by volume. This is not the tallest 3D printed building however, as that title, still belongs to the 5-storey 3D printed apartment building in Suzhou, China.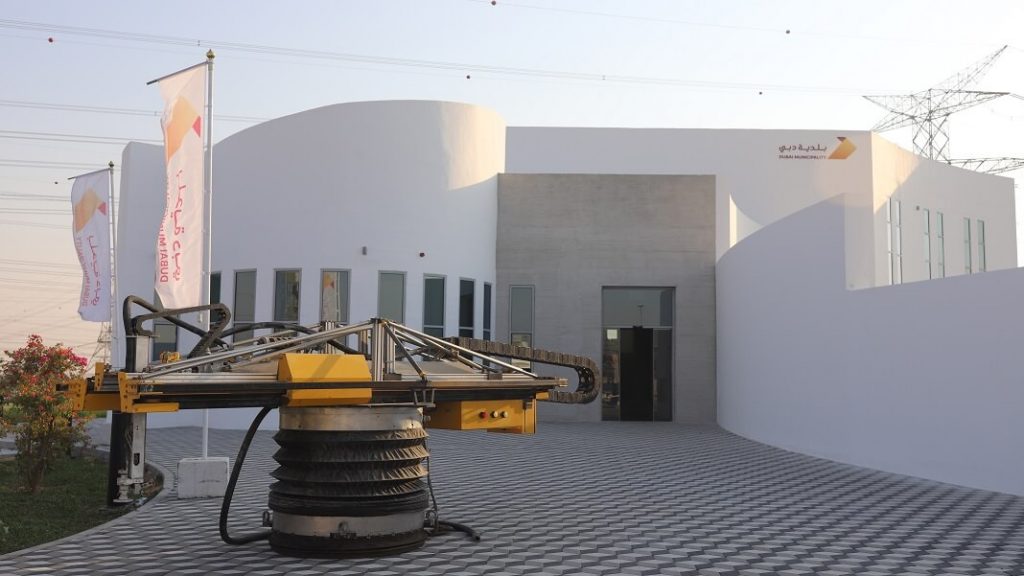 This building in Dubai, forms part of a very ambitious and futuristic plan that Dubai has, that, of having a quarter of its buildings 3D printed by 2030. This may sound as something far fetched but when looking at the machinery that is being used to accomplish this, you start to get convinced that it might be closer to becoming a reality.
Large projects, Large machines
The team at WinSun for example, have developed a machine measuring 20 feet high by 33 feet wide and able to move along a length of 132 feet. This build volume is incomprehensible for us desktop 3D printer users with our Ultimaker or BCN3D or Raise3D machines that have a build volume measured in centimetres.
3D printing in the manufacturing industry has now gone past the phase of being only a novelty and is finding very concrete advantageous use cases. The same needs to happen for 3D printing in the construction industry for the biggest benefit to be felt and for innovation to flourish and push the technology further forward. Apart from larger machinery being developed, speciality mixes of concrete and other advanced materials are also needed.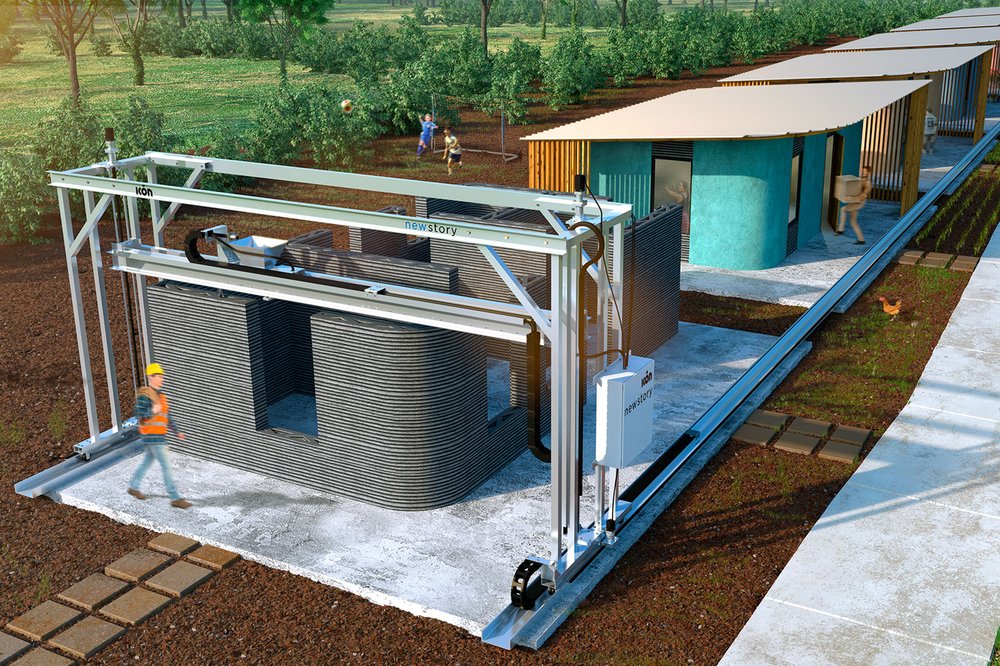 The benefits of 3D Printing in construction
However, when considering the labour force and the time frames that current construction projects need, it is easy to get convinced of the important role that 3D printing can play in this industry. The Dubai government, for example, estimates that by reaching the 25 percent 3D printed building goal it will be able to reduce the labour demand by 70 percent. In the process it would save 90 percent of the costs and reduce the time taken by 80 percent.
Apart from these obvious advantages of reducing the labour force and saving time and money, 3D printed structures also offer other benefits, such as being able to build in inaccessible places, building structures in environments that are hazardous for humans, explore new building technologies, materials and structures apart from the conventional (straight edges) ones, it can also possibly allow deep space and interplanetary living,
What the Future holds for 3D Printing in Construction
It is really an exciting time that we are living through and 3D printing is enabling and effecting all industries. It is only a matter of how and when and not if 3D printed buildings will become the new norm. Inside these buildings, there will obviously be other 3D printers that will be creating all the objects that we dream or need. There will possibly be printers preparing our food as well or creating our replacement body parts.