Thought3D, the producer of Magigoo introduces Drywise – A reliable, smart, inline filament dryer for FFF printers
Drywise is a stand alone machine to be used in tandem with a 3D printer to dry hygroscopic filaments in real time while printing. After a pre-dry cycle of under 50 minutes, on the first portion of filament, a user is free to print the freshly dried filament with ease, and consistency.
"In our 5 years of developing and selling Magigoo and working closely with filament and printer manufacturers worldwide, we have seen clear un-met gaps in user experience. Spending large sums of money on high performance material care, having to pre-plan filament drying, then needing to dry the filaments for tens of hours and sometimes even days in costly ovens was not a future we wanted to agree with for industrial additive manufacturing.
We have been working on a solution to make material care seamless, improve the ability to recover wet material and more importantly be able to bring down the preparation time by treating just the amount of material you need to 3D print. We are happy to present Drywise in-line dryer as an easy to use stand alone machine for repeatable and reliable results." Dr Keith M. Azzopardi, Co-Founder and Chief Research Officer of Thought3D
Why is drying filament a thing?
Hygroscopic FDM filaments tend to absorb significant amounts of moisture from the environment as soon as they are opened and over the course of a few hours to a few days, this moisture can render the material unprintable. Some materials, due to high moisture levels already present in the material, would need to be dried even before the first use. The presence of moisture in filaments can cause visible artefacts during printing, including poor surface finish, stringing and oozing. Moisture in filaments can potentially cause print failure and affect the mechanical properties of the printed part. As a result, moisture sensitive materials need to be dried prior to printing, however without special storage or pre-treatment the print quality can still degrade noticeably during the print, especially during the course of a longer print
How have we ever lived without drying?
To combat this, most 3D printer users are resorting to drying filament in ovens and using material stations that reduce the uptake of additional moisture. In other cases, either bulky and costly commercial products are used or for money-saving, make-shift boxes with desiccant are crafted. This all is cumbersome and can take tens of hours of drying time. Many users have to follow filament manufacturers instructions for drying the filament and having a multitude of unstandardised ways of treatment leave a lot of room for error and lead to unreliable results. Moreover, pre-treating filament spools multiple times may degrade the quality of the material.
How does Drywise change the game?
Drywise takes out the guesswork when 3D printing hygroscopic materials.
Drywise needs just 40-90 minutes to pre-treat a short portion of filament and bring it to the best printing conditions before 3D printing can start. An in-line drying design assures that long 3D prints will always be printed with consistent material dried to best printing conditions.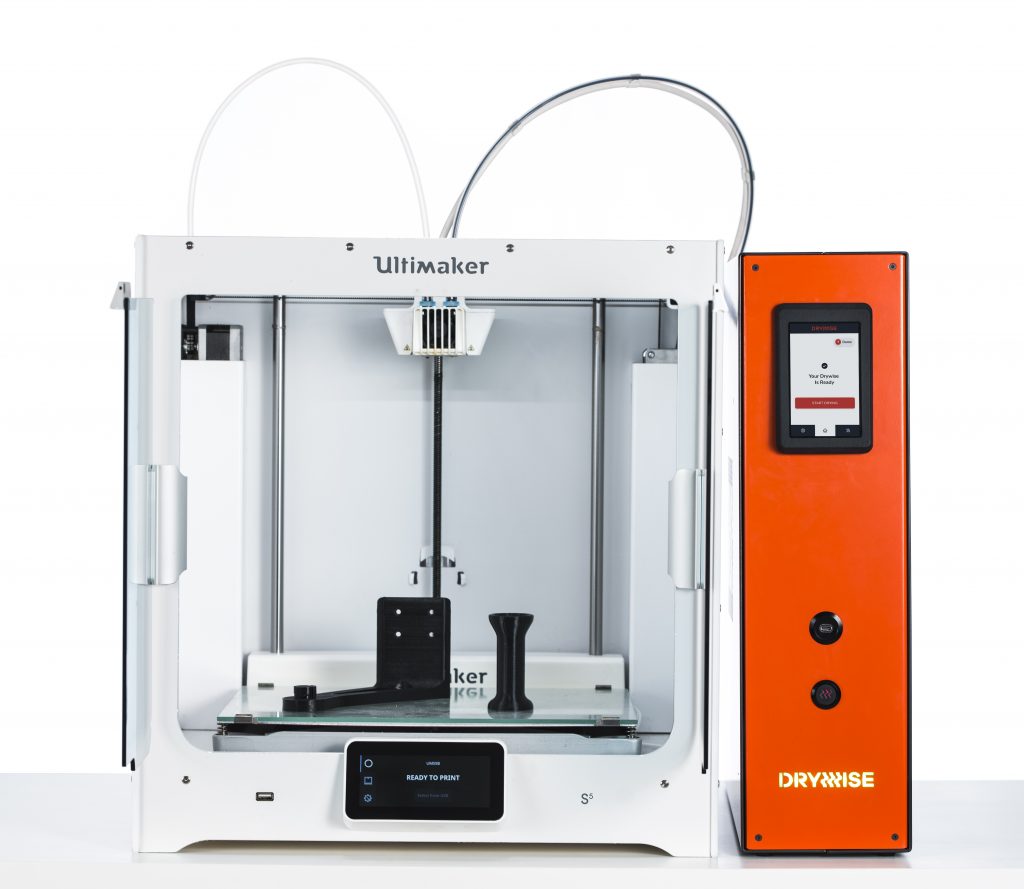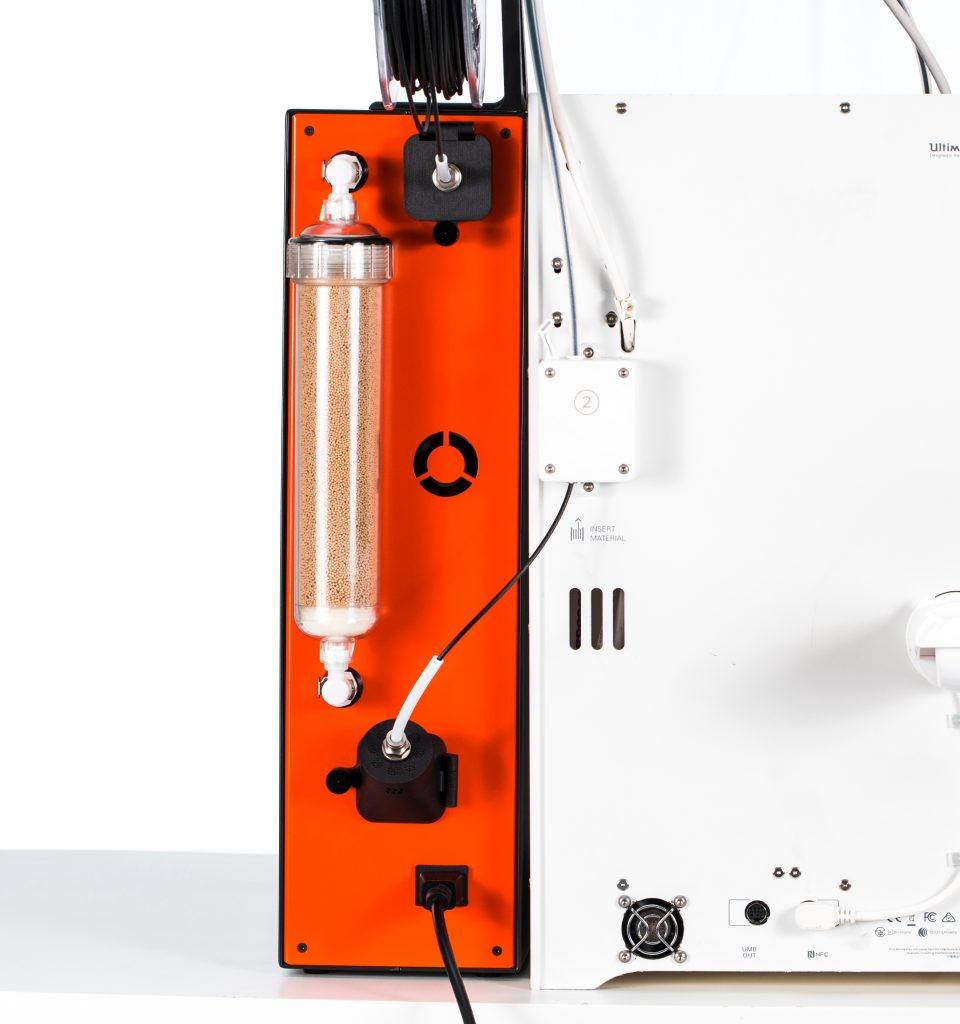 Key features of Drywise in-line dryer.
Fast: An in-line design dries only the section of filament that is 3D printed, reducing the amount of work needed.
Intelligent: Smart sensors help to dry filament to the best 3D printing condition, avoiding overheating and over drying.
User friendly: A user friendly UI guides the user all the way. Exchangeable and rechargeable desiccant cartridges will eliminate downtime.
Safe: The smart sensor systems detect idle moments and switch off heaters for the safety
Upgradable: The list of certified filaments with calibrated print settings is constantly growing.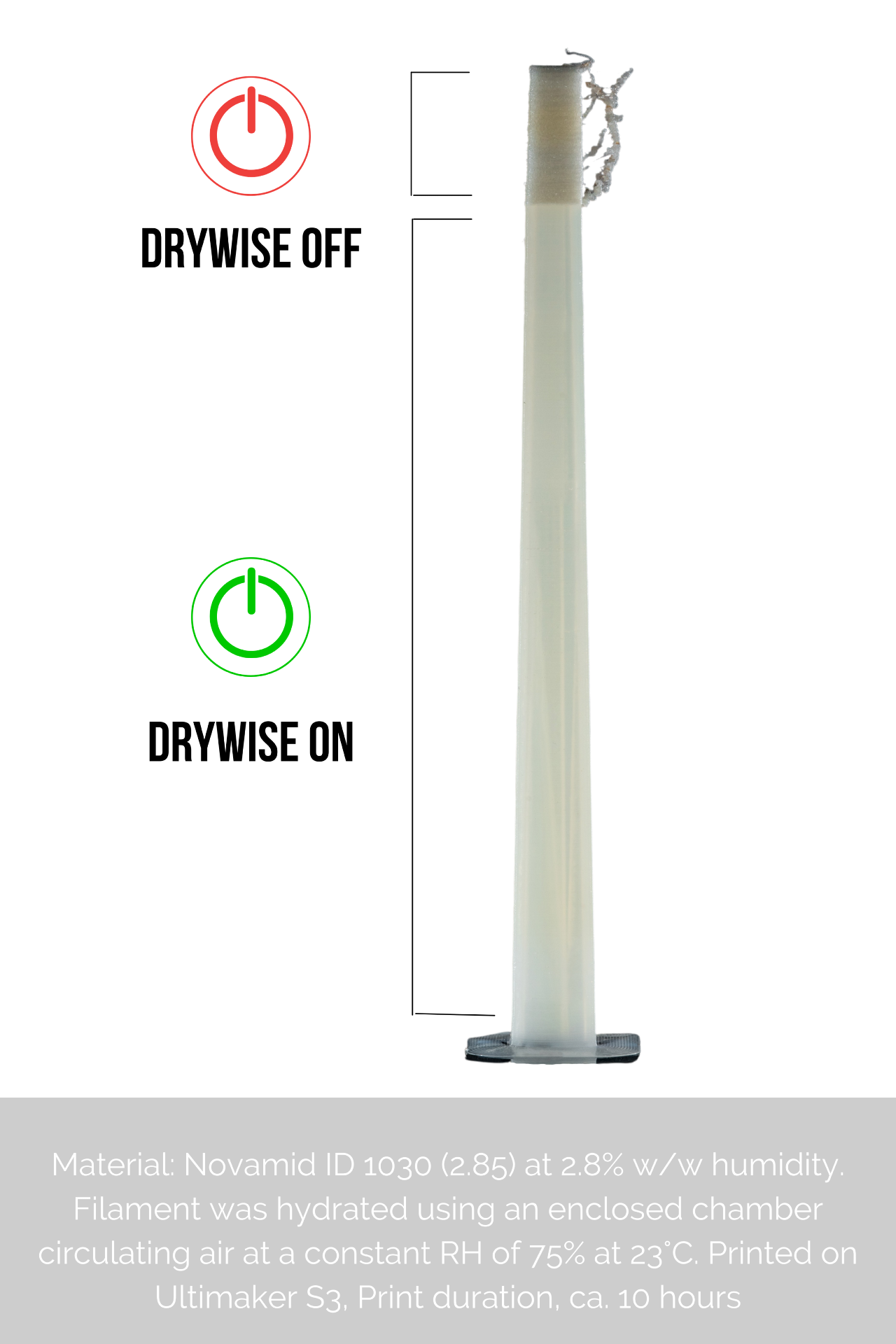 Pricing and Availability:
Drywise beta costs €1599 / $1799 and will be available for pre-order immediately on drywise.co. A model for 2.85 diameter filament is expected to ship in Q2 2022 and a model for 1.75 diameter filament in Q4 2022. Current versions of Drywise in-line dryer will be calibrated for drying Nylon and Nylon composites. The same models will be upgraded for high temperature materials later in 2022. The roll-out of machines is first available in the EU only and from July 2022 extended to the US market.
A limited amount of pre-order machines are available at an introductory discount of 15%. A Pre-order requires a €300 down-payment now and the rest just before the delivery.
About Thought3D
Thought3D is an R&D company based in Malta. Thought3D combines knowledge of 3D printing, materials and chemistry and provides products and services for reliable additive manufacturing. It is a leader in creating solutions for material pre-and post-processing. In 2014 the company experienced the first layer adhesion problem first hand and came up with a novel smart adhesive that sticks when hot and releases when cold. In 2021 Thought3D released its new filament drying solution under brand Drywise. Today, Thought3D produces and sells Magigoo, Magigoo PRO adhesives, Magigoo Coater and Drywise in-line dyer worldwide through a network of resellers and industry partners. Thought3D aims to provide a superior user experience in 3D printing.