Applications of 3D printing – Jig for Magigoo PRO boxes
Applications of 3D printing
With FFF 3D printing technology becoming ever more accessible, new applications for 3D printing are popping up ever more often. The main categories are:
Manufacturing aids
3D printing is helping factories all over the world cut down on costly downtime and achieve faster results. Jigs and fixtures on demand and to the exact custom specifications needed can now be created on the machine floor in no time at all. Furthermore, the part can be quickly modified and iterated until the perfect tool is achieved. Tools needed for quality assurance like angle finders and space measuring aids can easily be created to desired dimensions and shapes. Keep your work area as clean and organised as possible to further increase productivity with special tool organisers and holders.
Medical
Different 3D printing technologies are being applied to the medical industry. From bio-printing, which is the controlled release of biological gel like material in complex structures, to selective laser sintering which metals a powder and binds it in place with adjoining particles to create the structures. 3D printing is being used to print live tissue structures, titanium implants, PEEK scaffolds that can promote bone growth or to create a replica for a surgeon to perform on before an actual intervention.
Rapid Prototyping and product development
3D printing allows anyone to become a maker or even to start his own small-scale production operation especially when it comes to bespoke products. Especially so for custom specific products that solve a niche problem to which a solution is needed but the low volumes do not justify injection moulding or other manufacturing technologies.
Further, 3D printing is also used by huge manufacturing companies inhouse for their initial designs when reiterating a design before they start the actual mass manufacturing.
Arts, Architecture and Construction
When it comes to arts, 3D printing offers artists another media in which to express their artistic flair. It can also help enhance their abilities by providing custom clamps, shapes, spraying masks and patterns and other accessories.
In architecture, models are usually used to showcase a vision to a client. With 3D printing this is easier, quicker and requires less resources.
We have seen many examples of applications of 3D printing in the construction industry, from 3D printed concrete buildings and houses to the printing of a metal bridge.
Education
Apart from sparking innovation and unleashing the creative potential in young students, 3D printing in the classroom can also be helpful in explaining difficult and abstract concepts by means of a physical 3D printed model. 3D printing models of invisible structures or very large complex systems can be scaled down or blown up and offer an interactive model that can be more readily explored.
3D printing is also helping shape and prepare today's students for the manufacturing world of tomorrow.
We will be taking a closer look at all these categories with regard to applications of 3D printing. Future posts will focus on specific example projects in each category starting off from manufacturing aids.
3D printed Jig for packaging Magigoo PRO kits
Apart from the manufacturing of Magigoo, a 3D printing helper product, we also make use of 3D printing all the time and in all possible situations. We have designed and printed parts for our kitchen, workspaces, vehicles, and many others. However, one place where we really use 3D printing in, is as a helper in our manufacturing. We have designed custom parts for our Magigoo bottling and packaging line, parts to pack and assemble our sample sachets, parts to ease our ongoing product research and development and more. A specific part that we designed lately is a simple jig that helps us easily bend a cardboard insert that is central to our Magigoo Pro range kit.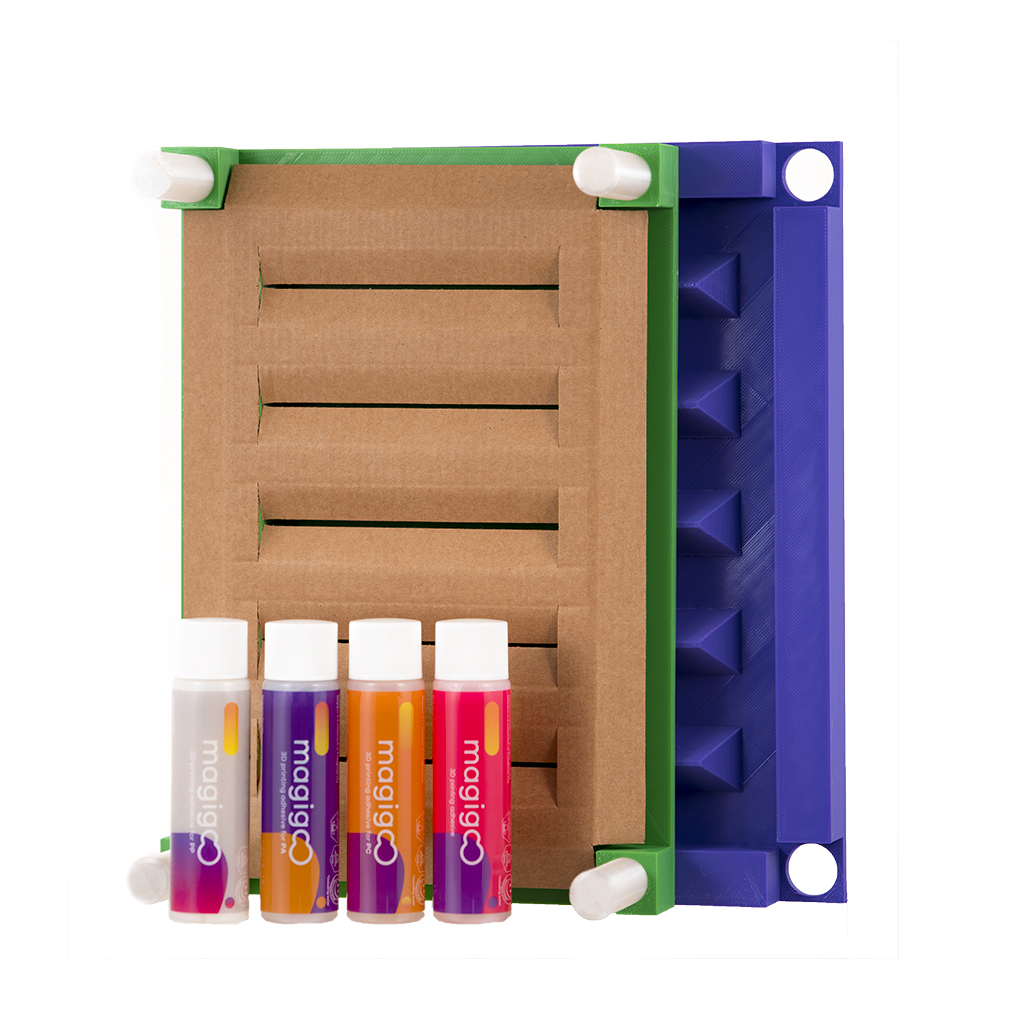 The design started off from a 2D scan of the cardboard itself and then the 2 pieces of the mould were carefully modelled to function together. The finished design speeds up the process by a tenfold and makes sure that all the folds are correctly bent and undamaged, something, that was very easy to do when bending them manually as there is no support for the cardboard at the bend.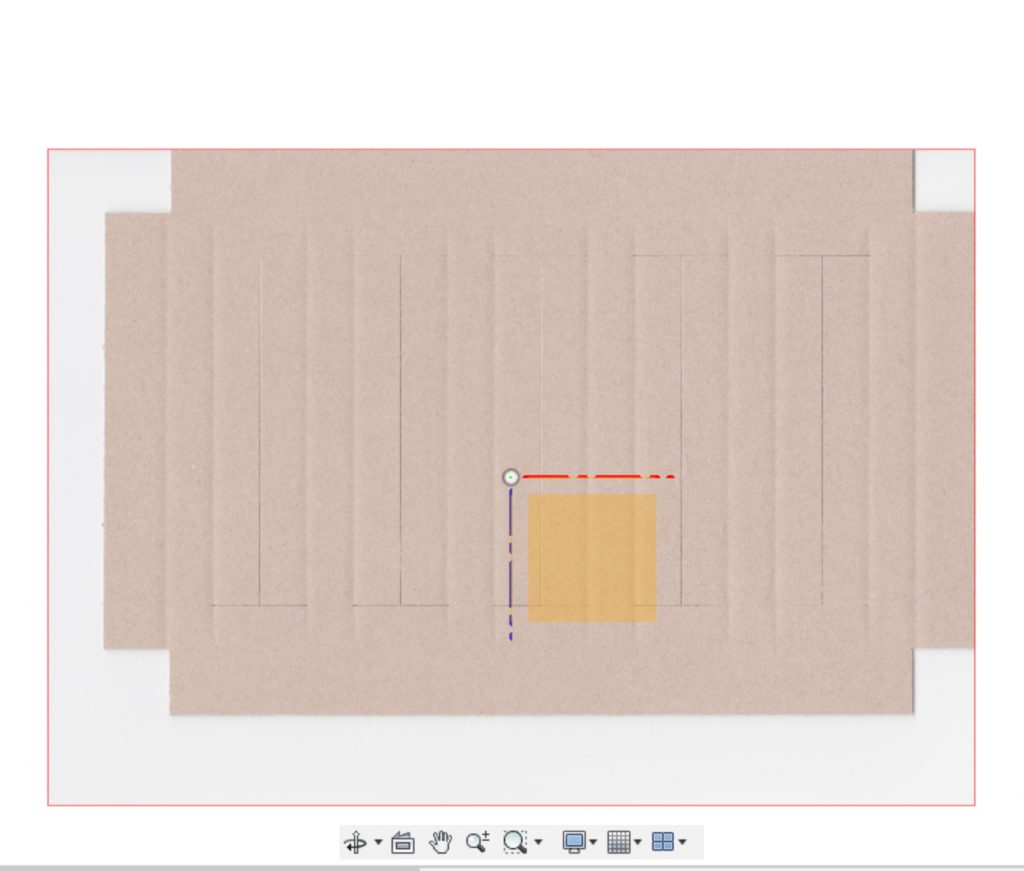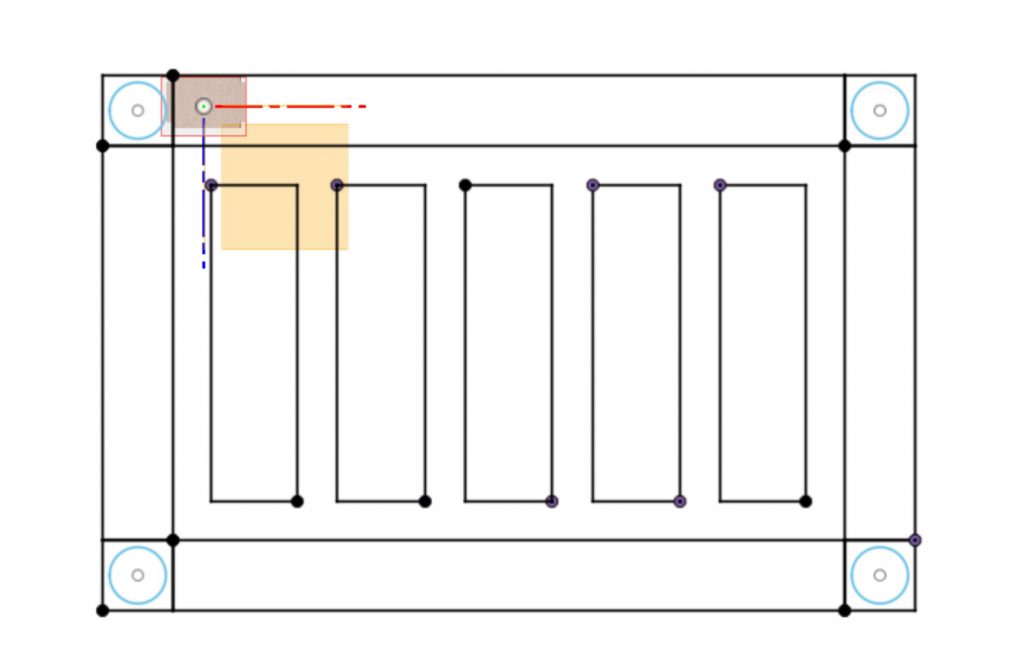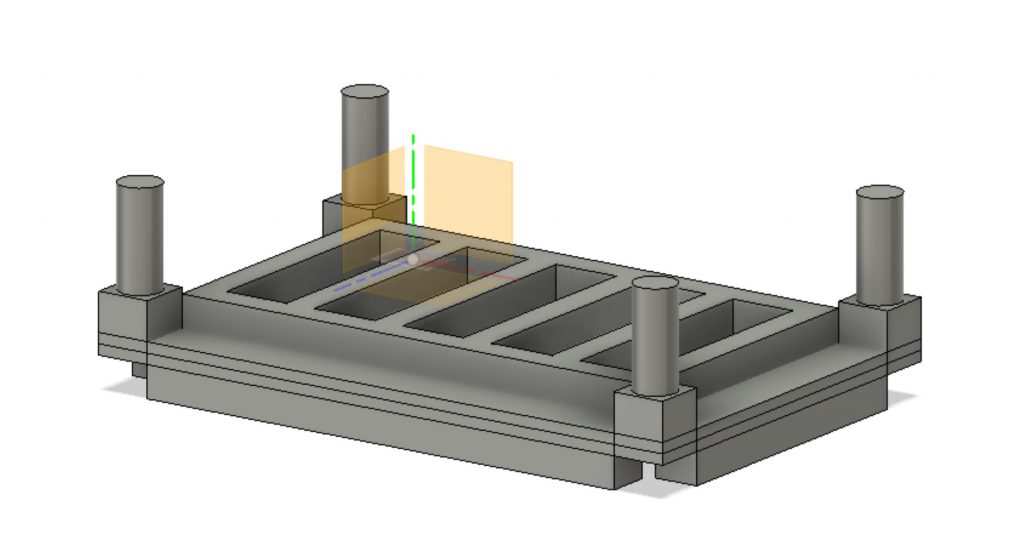 The finished piece
The jig was printed in Polymaker PolyLite PLA on a Raise3D N2 whilst the pegs guiding the two halves of the Jigs were printed in eSun ePC on a Prusa i3 Mk2s using Magigoo PC as a build plate adhesive.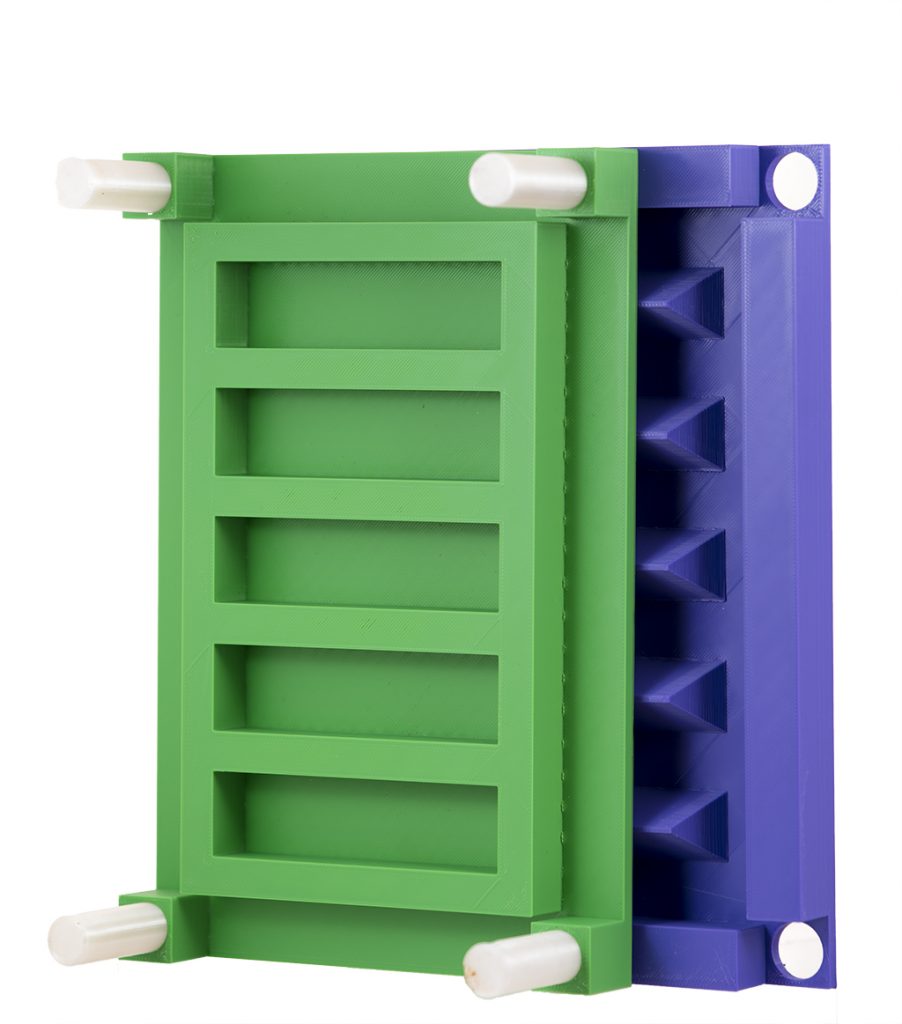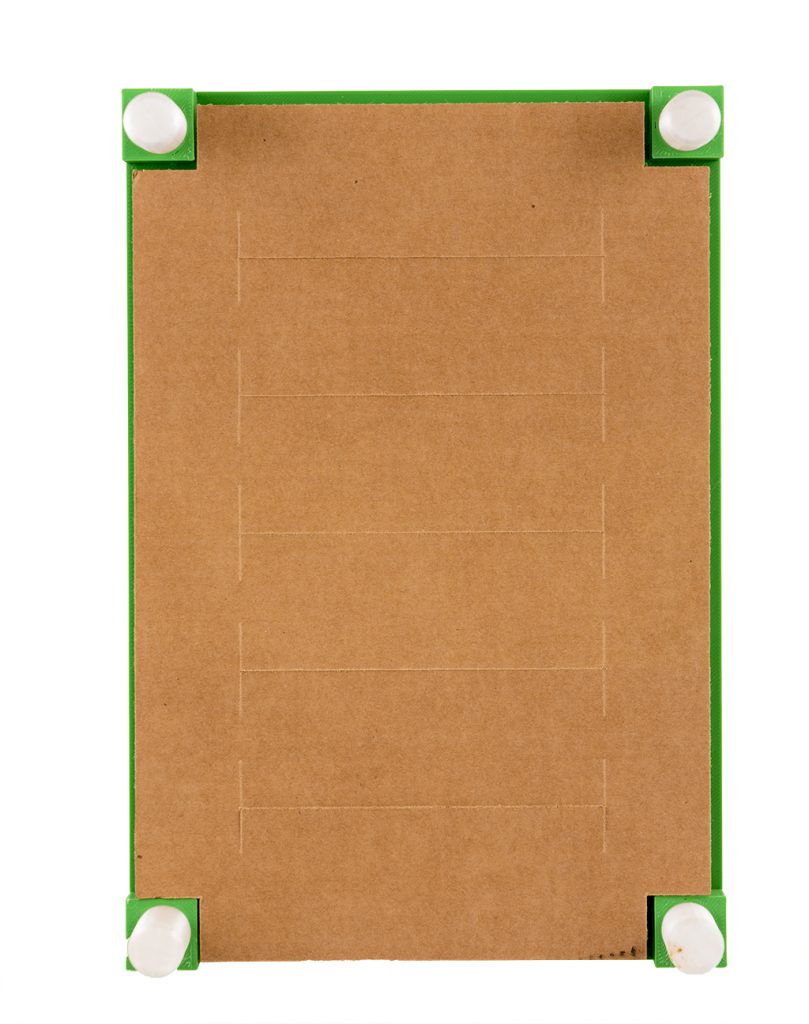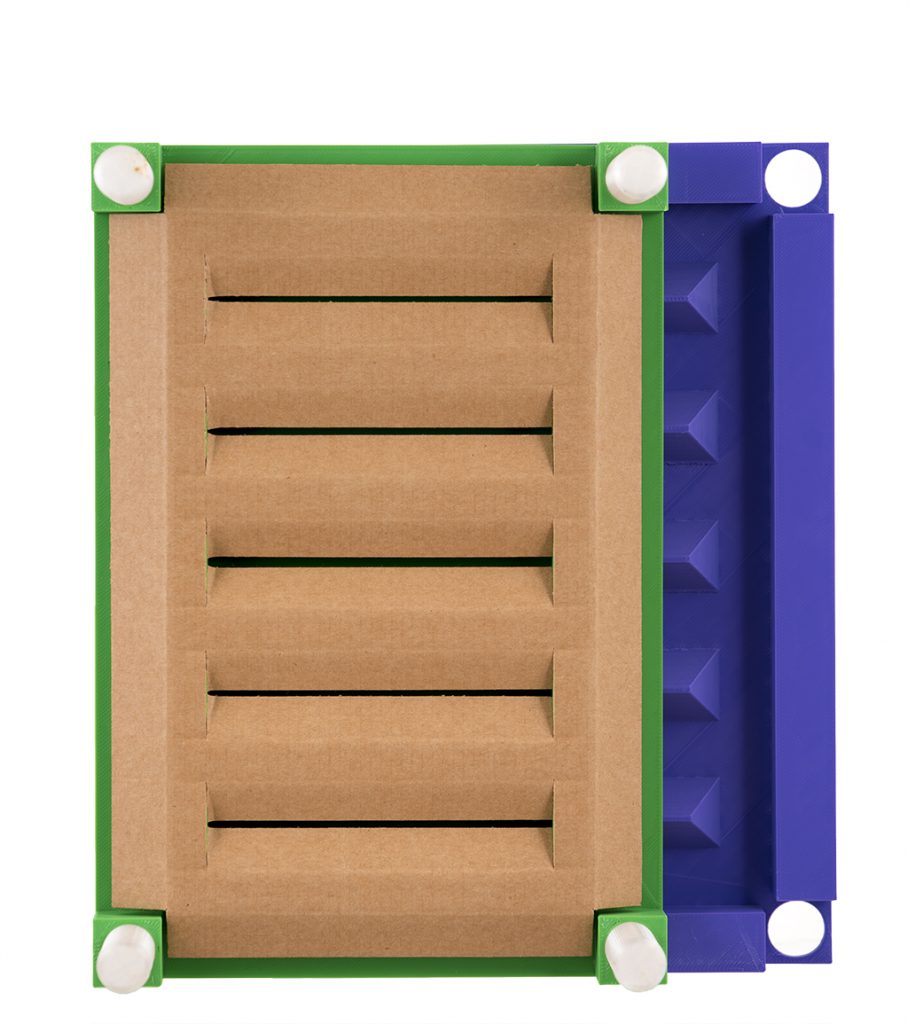 A short video of how the 3D printed jig is used featuring our own design wizard can be found below:
We hope you found this article interesting, if you have any interesting 3D printing applications and would like to be featured on a blog article in this series contact us on info@magigoo.com!