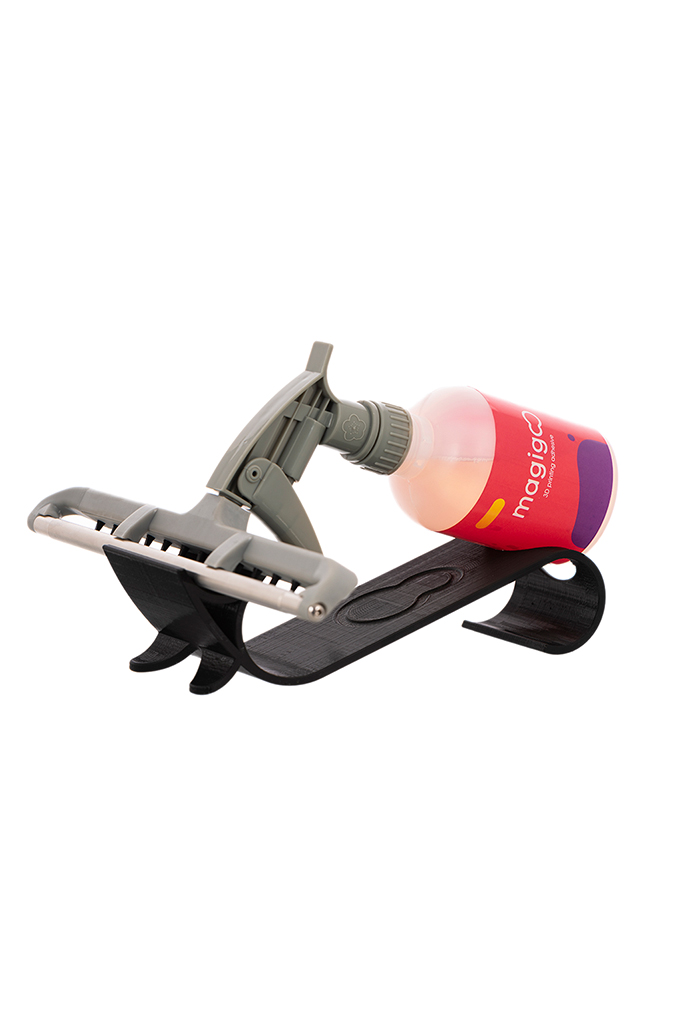 Apply Magigoo Adhesives with a Single Swipe and Micron Precision
Printing engineering materials in FDM will benefit from additional adhesive layer, to avoid warping and detaching issues.
If your company has a lot of build surfaces or a large build area 3D printer, applying Magigoo adhesives with its normal 50ml/1.69floz or 120ml/ 4floz bottles is an inconvenience.
Magigoo Coater is designed with large print surfaces or print farms in mind.
Just pump once and spread the layer with thin film applicator.
It provides convenience and will make every coating consistent.