Magigoo Original (Large Format)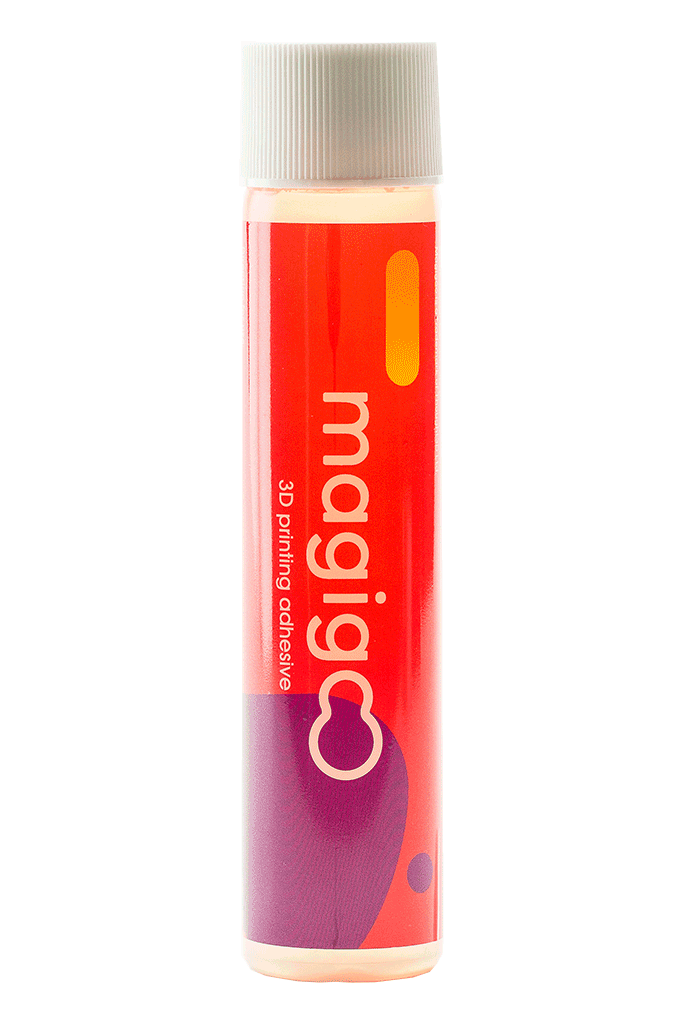 The same Magigoo Original 3D printing adhesive … just bigger.
All you need for sure adhesion of 3D prints on a large format 3D printer
Magigoo is an easy to use 3D printing adhesive designed to address 'the first layer not sticking problem'. Magigoo ensures a strong adhesion to the hot plate. But the magic starts when printing is ready: just wait for the plate to cool down and then remove your prints with just a finger flick! In addition, Magigoo helps to prevent warping. Isn't it magic? Regardless of you being a hobbyist or professional – it is extremely rewarding to have a 30 hour print complete without any warping and having it release easily once cooled.
ABS, PLA, PETG, HIPS, ASA, TPU
Easy application
Easy release
Easy clean
No smell
Non-toxic
No additional tools needed
Easy to transport
Nicer print finish
Get yourself this extra size version with a bigger applicator area which makes applying on larger print surfaces a breeze.
How to use?
Buy Now