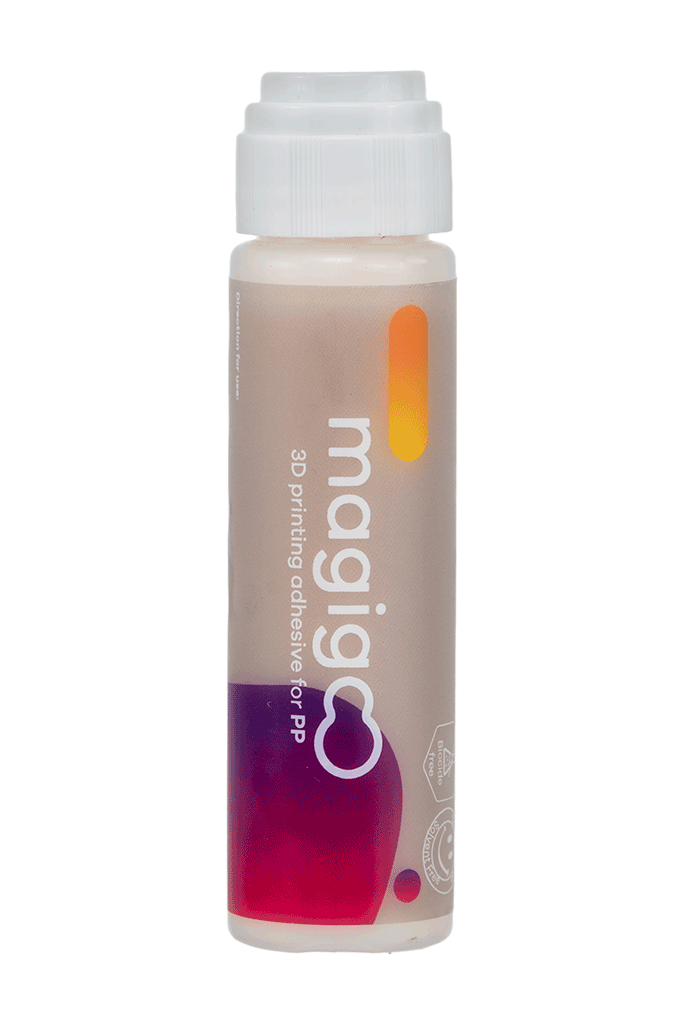 Everything you need to stick and release polypropylene filaments reliably
This is Magigoo PP, the adhesive specifically designed for 3D printing in polypropylene plastics. It offers a strong adhesion platform for polypropylene based filaments.
Magigoo is an easy to use 3D printing adhesive designed to reduce warping in FDM/FFF 3D printers. Warping, among other factors, is caused by the differential cooling of a print during a 3D printing process.
For printing repeatedly and reliably remember to apply Magigoo PP on your print bed before printing in polypropylene filaments.
How to use?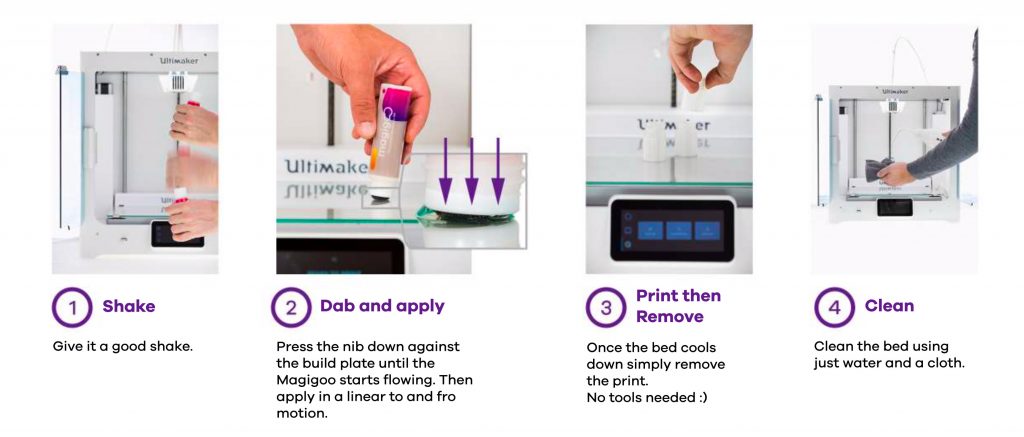 Magigoo Pro PP Compatibility
Verbatim PP
BASF/Innofil3D PP Natural
DOW – EVOLV3D (TM) Olefin Block Copolymer (OBC)
Fillamentum Industrial PP2320
Form Futura Centaur PP
Ultimaker PP
Smart Materials 3D – PP
and others.
Buy Now