Ultrafuse 316L – Printing metal on your desktop printer
BASF Ultrafuse 316L enables the production of solid 316L-grade stainless steel parts through the use of desktop FDM 3D printers and a sintering process. Ultrafuse® 316L filament consists of highly-refined metal particles embedded in thermoplastic binders. Thus as a filament, the metal-polymer composite comes with none of the occupational and safety hazards associated with the handling of fine metallic powders. This enables affordable, straightforward, and safe 3D printing of stainless-steel parts.
What is BASF Ultrafuse 316L filament?
Ultrafuse 316L by BASF Forward AM is a metal polymer composite filament designed for use with FDM (Fused deposition modelling) printers. The filament contains a high percentage (90%) of metal powder encased in a polymer binder enabling it to be formed in filament form. This avoids the potential hazards of handling fine metal powders which are present when using other AM techniques. The printed green part can then be processed using a catalytic debinding and sintering process developed by BASF for the processing of powder injection moulded parts.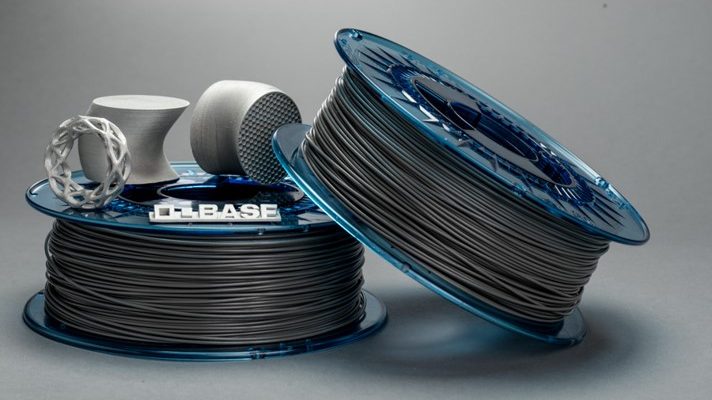 Through the debinding and sintering process a full metal stainless steel parts which can be used in multiple applications including:
Functional Prototyping
Medical Equipment
Automotive Parts
Pipes, pumps and valves for chemicals, gas, and oils
Parts for tooling and mold inlays with near-surface cooling
Non-magnetizable parts with high corrosion resistance and toughness
Owing to its high flexibility and surface grip BASF Ultrafuse 316L can be printed on a multitude of different 3D printers either with a Bowden or direct drive setting. Nonetheless due to the presence of metal powder within the filament it is recommended to use a hardened nozzle to limit wear.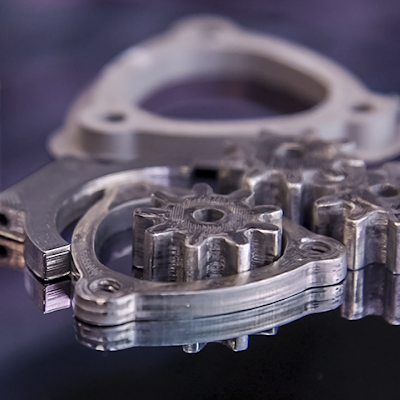 Printing with BASF Ultrafuse 316L
The following settings are recommended by BASF Forward AM for printing with Ultrafuse 316L filament.
| | |
| --- | --- |
| Printing Parameter | Value |
| Nozzle Temperature | 230-350 °C |
| Layer Height | 0.15 mm |
| Infill | Minimum 60%, recommended 100% |
| Build-plate temperature | 90-120 °C |
| Build Plate Adhesion | Magigoo® Pro Metal |
| Cooling fan | Off |
| Print speed | 35 mm/s |
| XY Scaling Factor | 120% |
| Z Scaling Factor | 126% |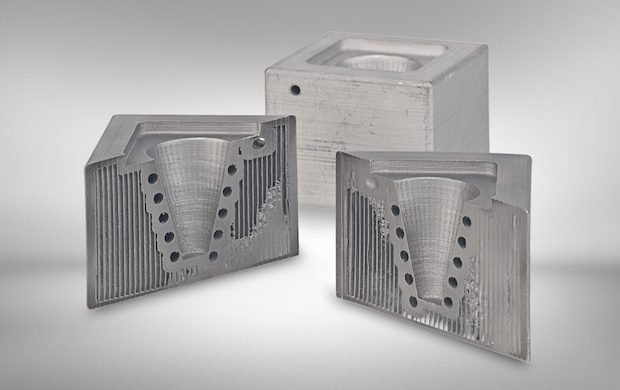 While BASF 316L allows easy production of metal parts on a wide range of desktop and professional FDM machines some precautions and considerations must be taken into account when printing with this material.
Since the material is made of a binder and metal powder, once the binder is removed and the part is sintered, the part will shrink considerably but consistently at 16% in the X and Y directions and 20% in the Z direction. This means that prior to printing the parts should be scaled to 120% in the X and Y directions and 126% in the Z-direction. This ensures that after processing the part has the correct dimensions.
Additionally precautions must be taken to minimise the warpage of the material. It is recommended that an enclosed printer with a low chamber air flow is used when printing this material. This prevents sudden changes in temperature which often increases the propensity of a part to warp. Furthermore it is suggested to optimise the build-plate temperature for the material to ensure that the optimal temperature is being used.
What is debinding and sintering?
The debinding and sintering steps can be done in a specialised facilities using methods developed by BASF. Once the printed part is ready it is known as the green part and is now ready for catalytic debinding. Catalytic debinding is a thermochemical process in which the green part is heated and exposed to nitric acid fumes in a nitrogen environment. This removes the polymer based binder to produce a brown part which is ready to be solidified into a fully metallic part by sintering.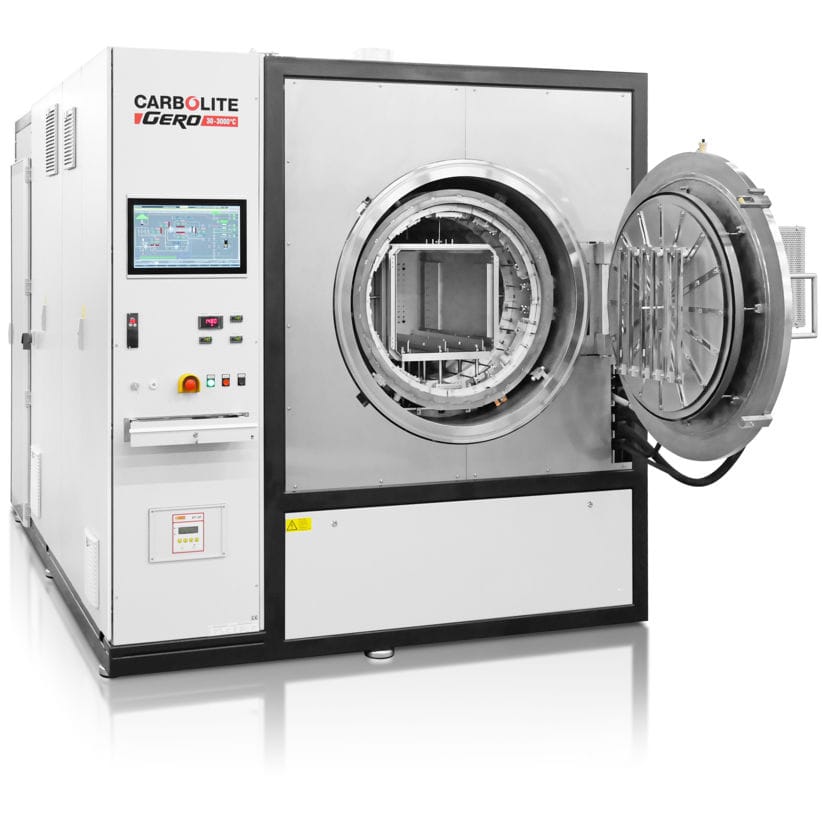 The brown parts produced by debinding are quite porous and fragile, and thus require sintering to produce a solid densified part, known as the white part. Sintering is done in a pure hydrogen atmosphere at elevated temperatures but below the melting point of the material. The high heat will cause the aggregated metal powder to coalesce into a single solid metallic part whilst the hydrogen atmosphere protect the metal from oxidation.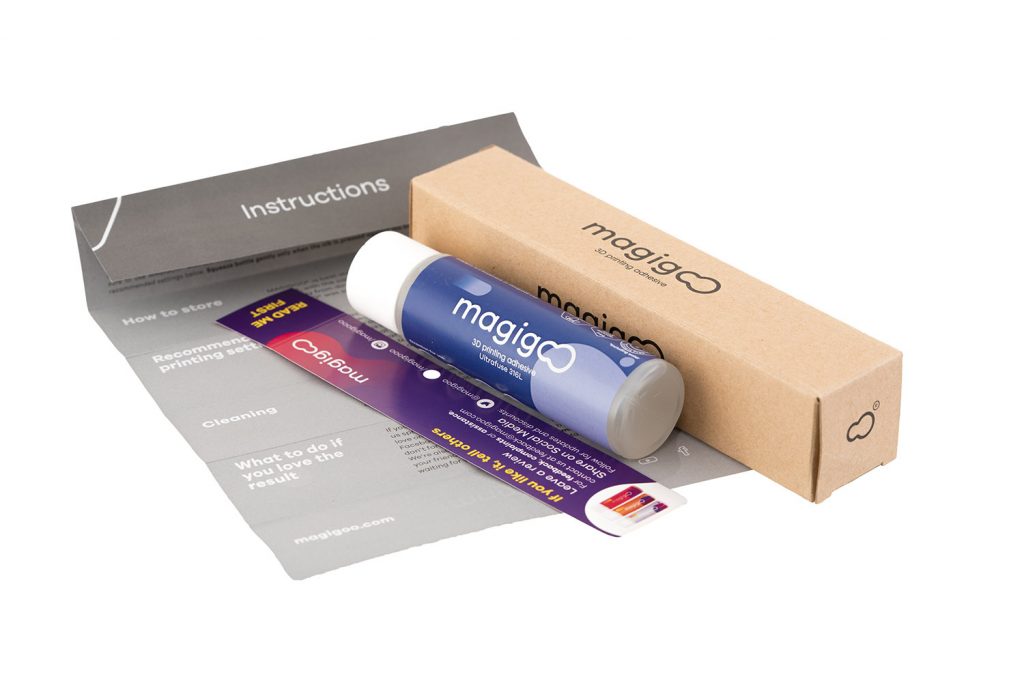 MAGIGOO® Pro Metal is designed as a professional first layer adhesive with BASF Ultrafuse® 316L. Magigoo Metal is non-hazardous, non-flammable and also approved for use in post processing stages of BASF Ultrafuse® 316L. Magigoo Metal also enables easy part removal of the green parts from the build-plate using just water. For more information about Magigoo Pro Metal for 316L , click here.