Useful 3D printed bicycle accessories
The humble bicycle is a relatively simple machine, requiring little maintenance whilst being one of the most efficient and arguably one of the more fun ways to get around. We have compiled a list of useful 3D printed bicycle accessories to help improve the functionality of the bike but also to make maintenance easier. Apart from looking at their usability, we have also tested them out in order to see if these 3D printed parts are worth making!
Bicycle bottle cage
This is probably one of the first additions every casual and enthusiast cyclist does. Staying hydrated is always recommended and having a quick and easy way to access you water bottle is definitely a no brainer.
Most bicycles have a standard mounting place for bottle cages, usually on the down tube and sometimes on the seat tube as well. There are several models online for 3D printinable bottle cages however we like this model by thingiverse user JoePineapples. We have also added a few holes for securing the bottle cage using zip ties as well. Some bikes (like mine) might not have a mounting point, and some riders might be looking to have an extra!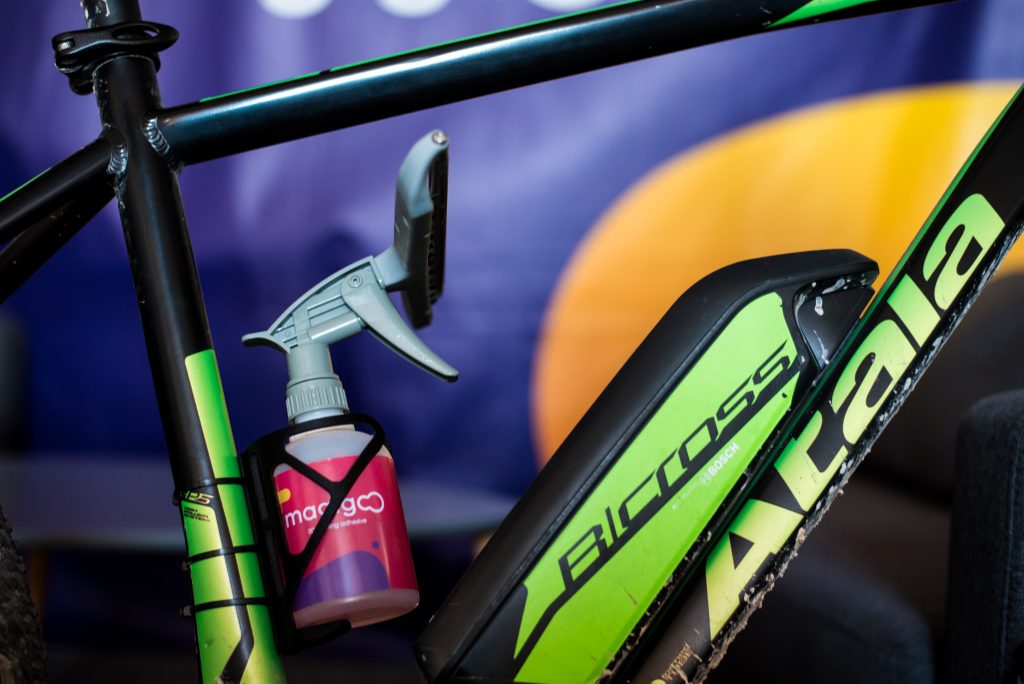 We recommend printing this bottle cage using a tough material with a high layer adhesion in order to minimize the chance of breaking the cage when removing the bottle. The bottle cage below was printed with Owens Corning GF-30PP which might be a slight overkill for this application but is an exceptional material for functional parts!
Verdict: Recommended print – easy to print, requires little material and fully functional. We also recommend gluing the bottom tab to the rest of the cage, otherwise you might lose your bottle (as I found out on a recent commute).
Cassette removal tool
While on the topic of GF30-PP, this material was used to print another useful accessory. This is the Shimano cassette or disc rotor removal tool by thingiverse user JoPann. As its name suggests this tool is essential to remove Shimano rear cassettes or Shimano disc rotors. Thus this part also needs to be printed with a material that is strong. Another tip to maximize the strength of this part is to print it a 45° angle.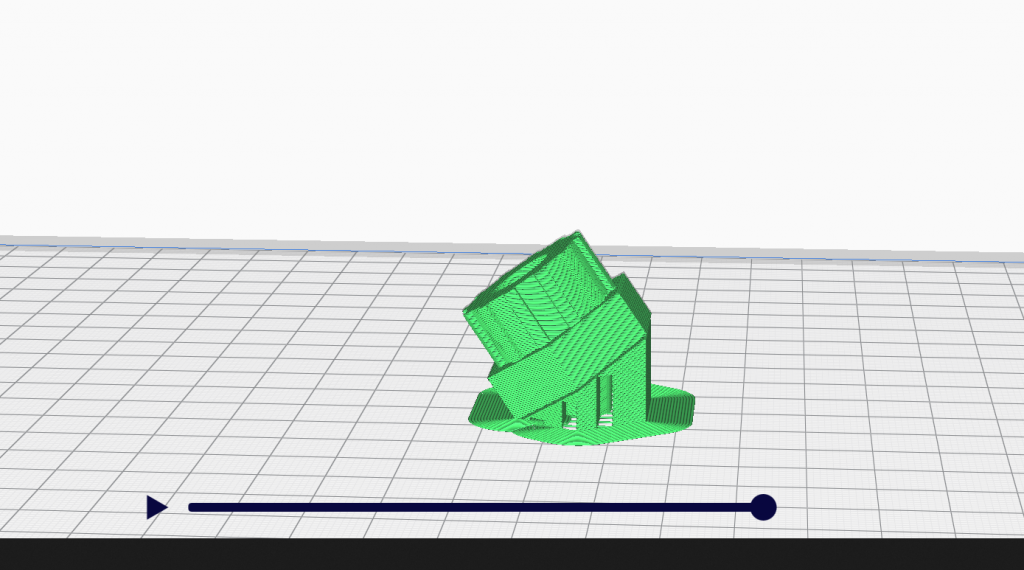 This means that the layers are not aligned perpendicular to the torque applied when using this tool thus preventing the part from failing at the layer interface.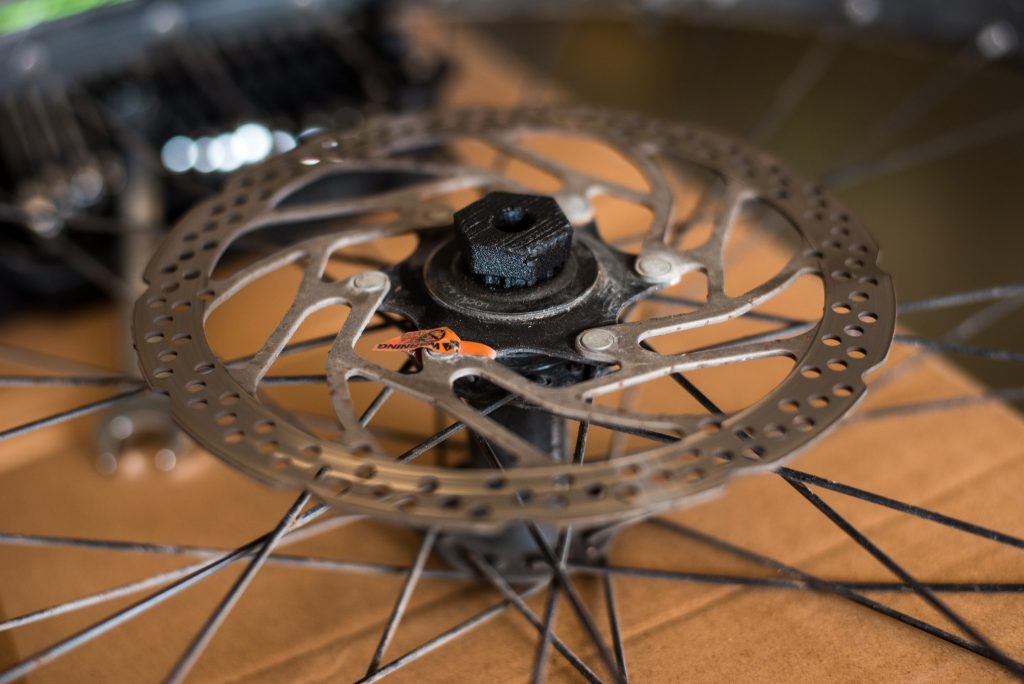 Verdict: Recommended for advanced users, while quite easy to print and requires little material, it is recommended to print this part in a strong material such as a composite material or polycarbonate
Ass-saver (mudguard)
We like this print by thingiverse user fgbehart for its simplicity, both in terms of printing and also usage. One limitation of this part is that it is quite short, especially for 29″ bikes. For this reason we decided to modify the part slightly to make it longer yet still printable on decent sized machines. While some assembly is required for the modified part, its functionality is definitely improved.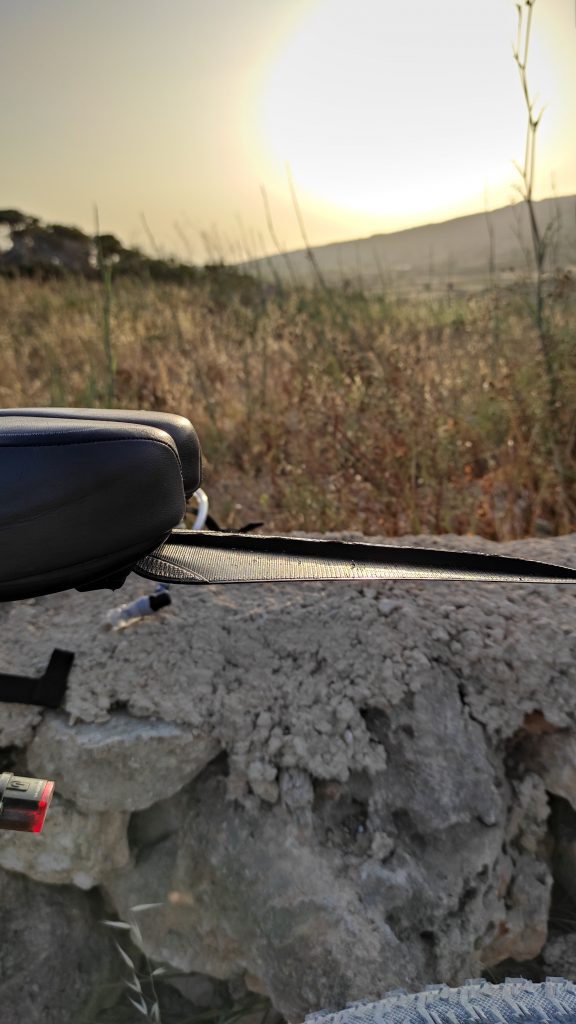 Verdict: One of the easier, least time (and materials) consuming, and also very easy to install. The drawback is that it is quite short especially for riders with high saddle heights. Our modified version aims to solve that issue.
Tire lever
A useful 3D printed bicycle accessory for sure! As the saying goes, you can never have enough tire levers. Indispensable for removing the outer tire from the rim, one needs at least two levers. Three are recommended because you'll definitely lose one, and four are ideal to have another one just in case!
These can be printed in any material however the tougher the material you can use, the better. We used Polymaker PET-G to print these tire levers by thingiverse user cmh.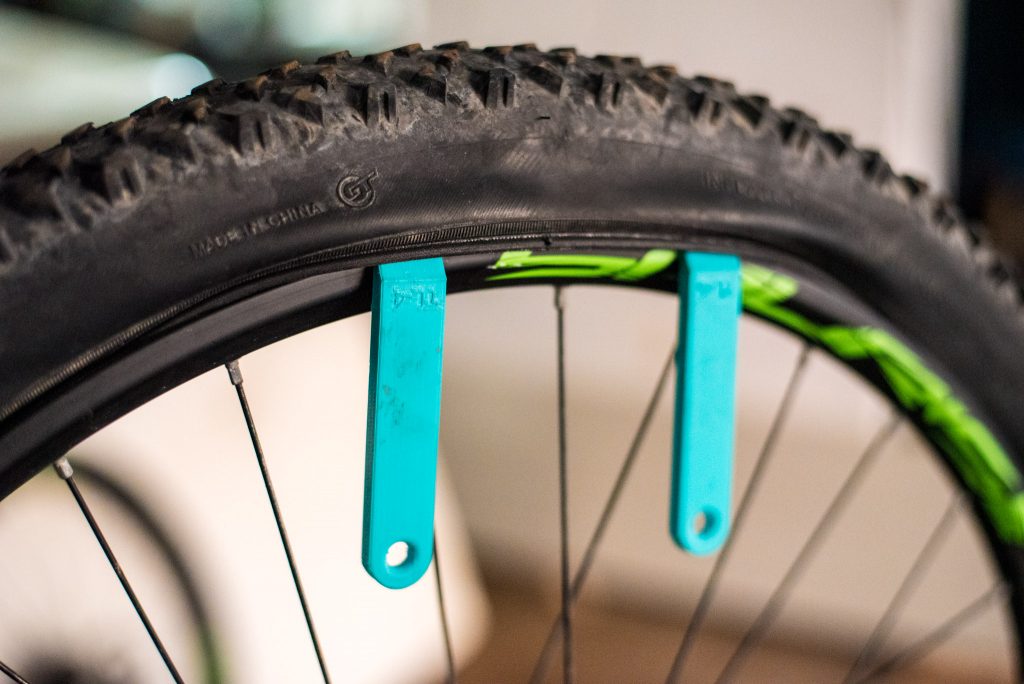 Verdict: Tire levers are an absolute must have, we recommend going full infill on these and using a strong material such as carbon fiber filled nylon. Our parts (3 shells, 20% infill) did deform slightly when used with a tight fitting tire.
Chain opener
Another self-explanatory print which is useful to help open KMS and SRAM chain links.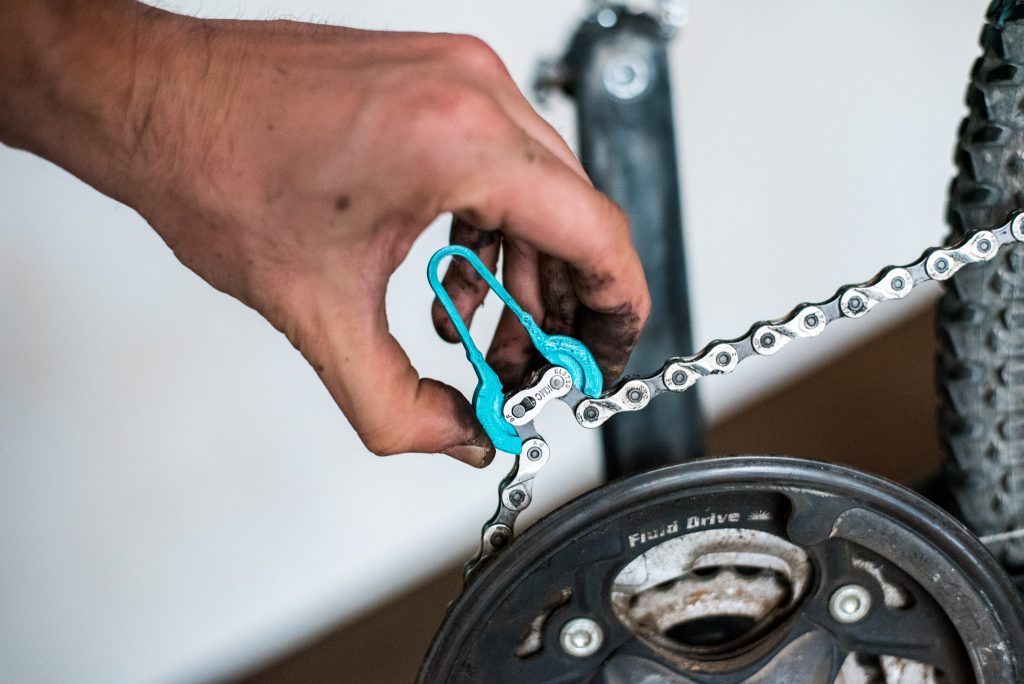 Verdict: Not great but does the job, a set of good pliers are much easier to use.
Cleats to pedals
Cleats or clipless pedals are a joy to use and can help improve your form and pedaling efficiency. However if you are not too keen on changing to flat pedals every time you want to go for an un-clipped ride these are an interesting solution. It is worth printing these pedal inserts using a strong and tough material since the 'pedals' have to deal with the pedaling forces, and with the occasional scrape on the ground!
Verdict: Think twice before printing this one, our pedals printed in PET-G with 3 shells and 20% infill, only lasted around 15 km (moderate riding) before one cracked on an uphill effort. On the other hand when printed in PolyMax PC (solid infill), the pedals worked without a hitch. Thus even though these work quite well for emergency rides or easy commutes, these are not recommended as a permanent fixture.
Mobile Phone holder
Finding a good 3D printable mobile phone holder that fits your phone and bike can be quite daunting. Especially if you do not own a phone from a leading brand. We quite like this model from thingiverse user gsballinger. It seems sturdy and locks on the phone quite well. We still recommend an additional fail safe in the form of a couple of rubber bands on the bumpy rides, just in case! Another recommendation is to buy and use metal nuts and bolts, 3D printed ones are rarely up to the task.
Verdict: We have not fully tested this fixture since we could not fit it to a bike yet (we need longer bolts) however we quite like the design and we think that the way the holder works should keep the phone in position. There are a lot of phone holder models on thingverse to fit a variety of bikes and phones, we recommend making sure that the mount is secure to prevent unwanted accidents.
Chain Cleaner and Cassette Cleaner
A clean bicycle drivetrain ensures a smooth ride, whilst also preventing unwanted rattling and drivetrain issues, such as, chain dropping and rough shifting. This chain cleaner, uses your old toothbrushes and makes chain cleaning a breeze. The Cassette cleaner by "shimario" is also useful to remove stubborn debris from in between your cassette gears.
We recommend using a material which is resistant to oils and degreasers such as Nylon and to a certain extent PET-G. It is also recommended to use a water based degreaser which are usually less harsh on plastics but more importantly less detrimental to your health and the environment.
Verdict: Recommended print, these print are quite easy to produce and perform their intended function.
The most useful 3D printed bicycle accessory – Bicycle piggy bank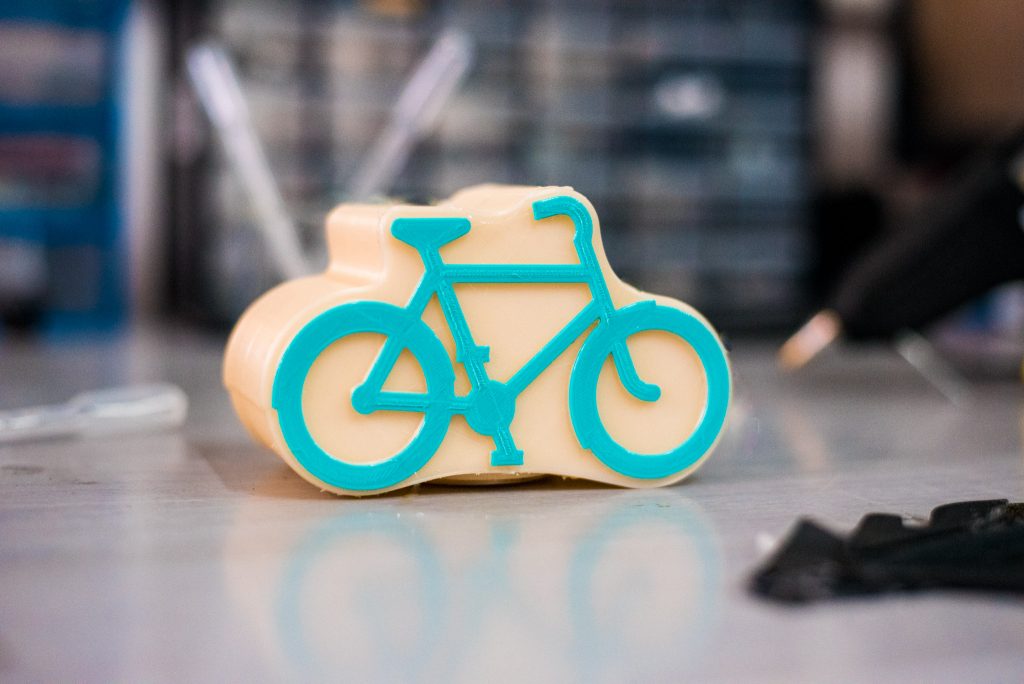 If you're a fairly keen cyclist, you'd know that as a hobby cycling is similar to 3D printing. You can never seem to have enough bikes and accessories just like you can never have enough 3D printers and filaments! For that purpose a bicycle piggy bank is a good idea to start saving up for your next bike!
We hope you enjoyed this article focusing on useful 3D printed bicycle accessories. Check out these blog posts on other useful functional prints (part 1 and part 2) and also on useful photographic accessories.